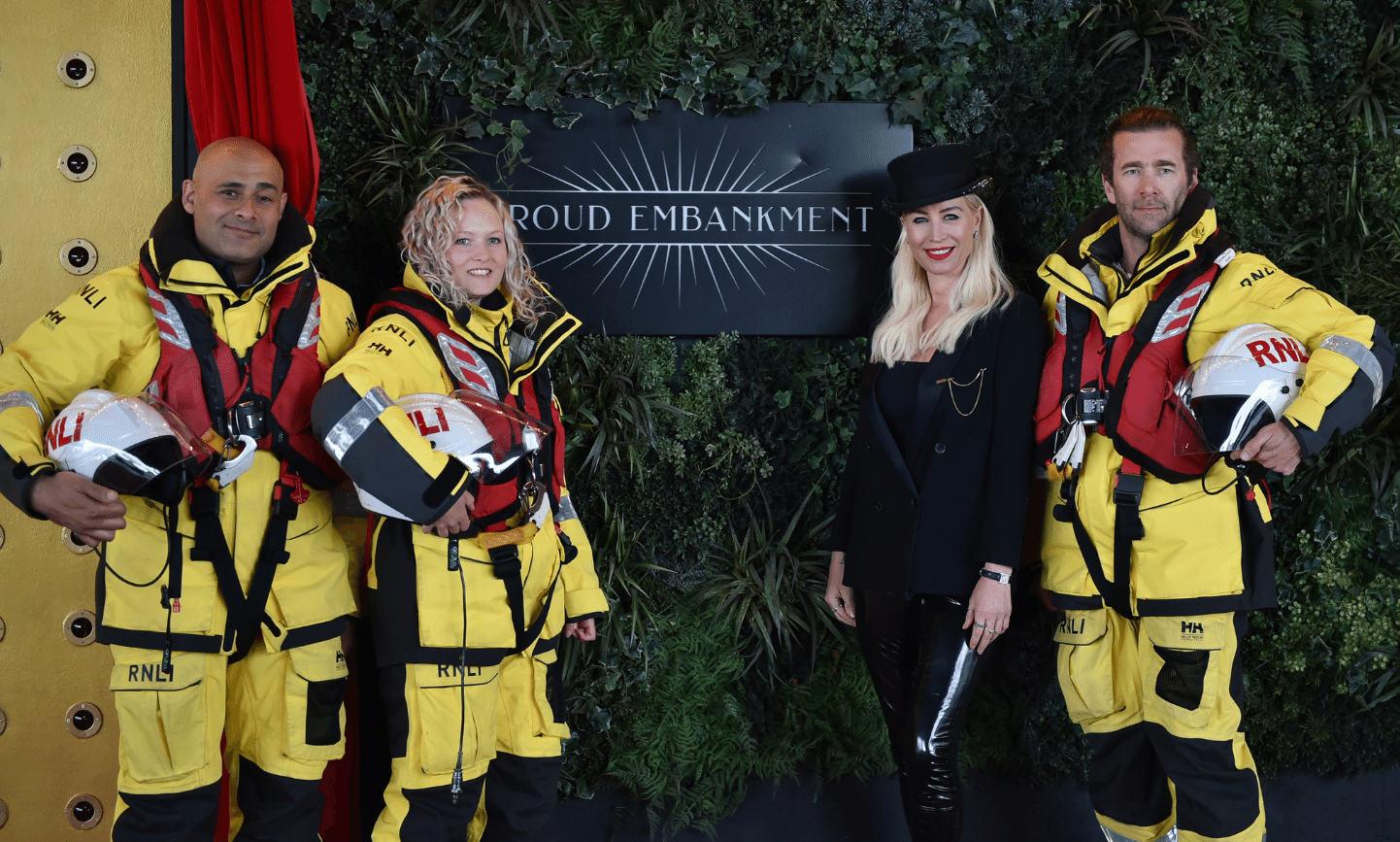 The iconic London cabaret venue Proud Embankment have announced a new charity partnership with their neighbours on the Thames the RNLI, the charity that saves lives at sea.  The two institutions will be working together to raise funds for the vital services provided by the volunteer crew at Tower.
Proud Embankment, who will be reopening in May with their sensational show Cabaret All Stars, hosted by Denise Van Outen, is the UK's largest and most glamorous venue dedicated to the artform of Cabaret.  It is located in an iconic heritage building, situated just metres from the RNLI Tower Pier, underneath Waterloo Bridge on the North bank of the River Thames. By joining forces, Proud and the RNLI will work in partnership on a number of fundraising and awareness events throughout the year, as well as offering all guests to the venue the opportunity to make a voluntary contribution to the campaign.
With both Proud Embankment and Proud Brighton being situated right by the water's edge, safety at sea is a priority for protecting guests.  RNLI crew will be working with Proud to train staff on first aid and safety training to prevent accidents and improve safety around the venue.
"The Thames is the lifeblood of our city but, as a crew member at Tower Lifeboat Station, I know it can be deadly. Around 20 people still drown in the river every year so every second counts when it comes to saving lives. Lifeboats have become an essential part of London life but not everyone realises we've been here, rescuing Londoners and visitors alike since 2002. We deal with fast-moving water, bridges, piers and massive numbers of people and constant river traffic. That's why we're the RNLI's busiest lifeboat crew and need to be on station 24/7.
Kevin Maynard, Thames Commander and Station Manager, Tower Lifeboat Station